Introduction
SAVH provides the first day care services in Singapore to the blind and visually impaired elderly. The Centre offers social, educational and recreational programmes. Our goal is to serve visually impaired senior to function more effectively in their homes and community, with goal of independence.

Objectives
Objectives of the programme are:
To promote independence and personal responsibility in managing self-care;
To promote mutual support amongst elderly who have lost their sight;
To leverage on community services to maintain vision loss of elders in the community;
To provide professional case management; and
To provide a platform for volunteers to interact with elderly clients with visual impairment;
Activities
We focus on lifestyle changes and adaptations that increase or sustain the client's ability to function at home, work, and in the community.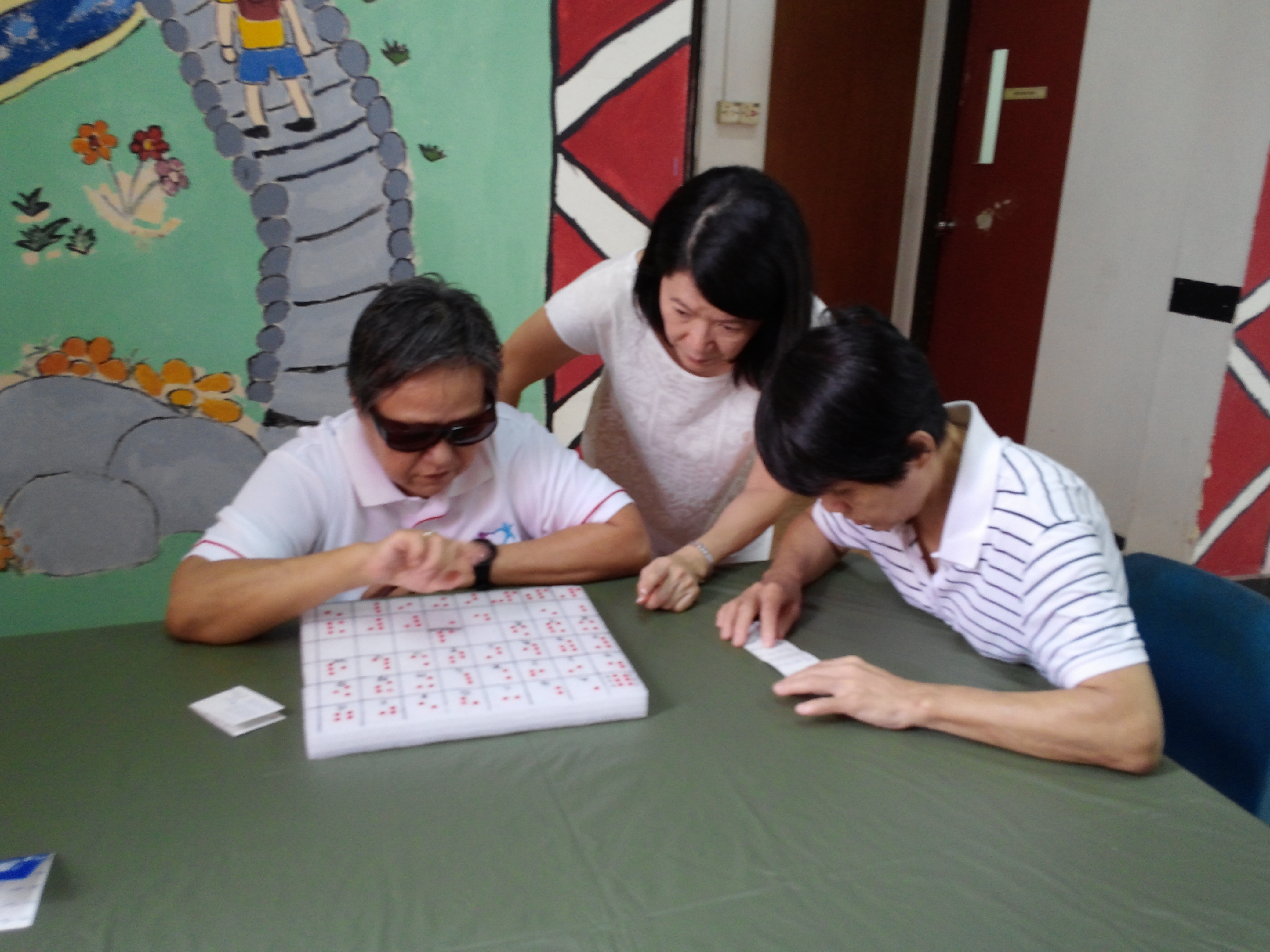 We have supervised activities as below:
• Group Exercises
• Sensory Basic Braille Understanding
• Cognitive Stimulation
• Workshops/Talks
• Social and Recreational Activities (e.g. Karaoke, Sing-along Session, Arts and Crafts, Festive Celebrations)
• Activities of Daily Living (ADLs) Training
• Social Outings
• And much more…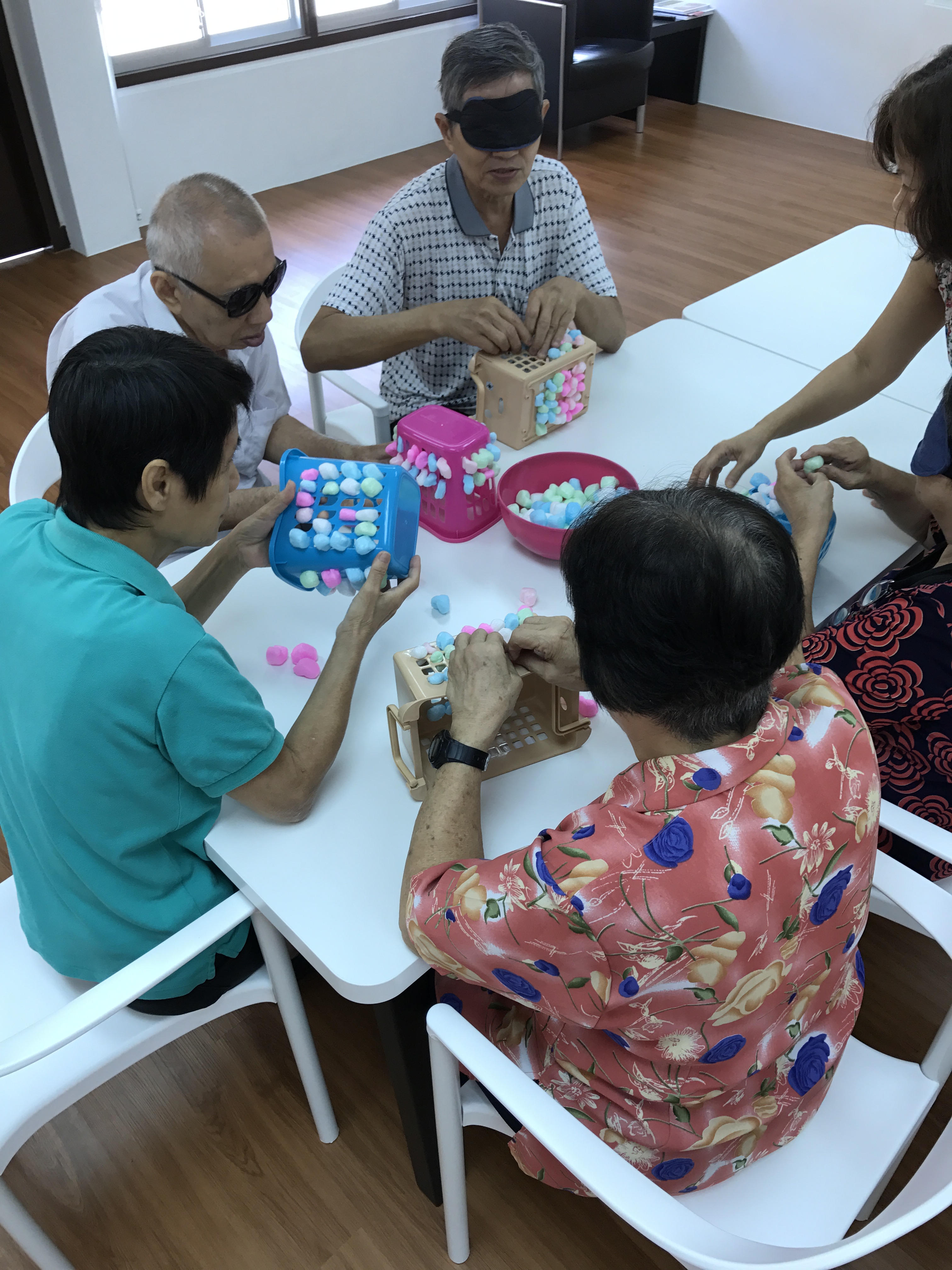 Enquiries
Day Care Centre operates during daytime from 8.30 am to 3pm, Monday to Thursday, in a safe, supportive, cheerful environment.
Please contact us at 6251 4331 ext 165 for enquires. Alternatively you may email us at vrp@savh.org.sg