Introduction
The Day Care Programme was set up to assist the visually impaired elderly to engage actively in both physical and mental activities while their families or caregivers are at work. The Centre introduces to seniors ideas about living with visual damage and provides a socially supportive peer group which help to reduce feelings of isolation, difference and loneliness. There was also sharing of experiences among the clients. Our goal is to serve visually impaired senior to function more effectively in their homes and community, with goal of independence.
Objectives
Objectives of the programme are:
To promote independence and personal responsibility in managing self-care;
To promote mutual support amongst elderly who have lost their sight;
To leverage on community services to maintain vision loss of elders in the community; and
To provide a platform for volunteers to interact with elderly clients with visual impairment.
Activities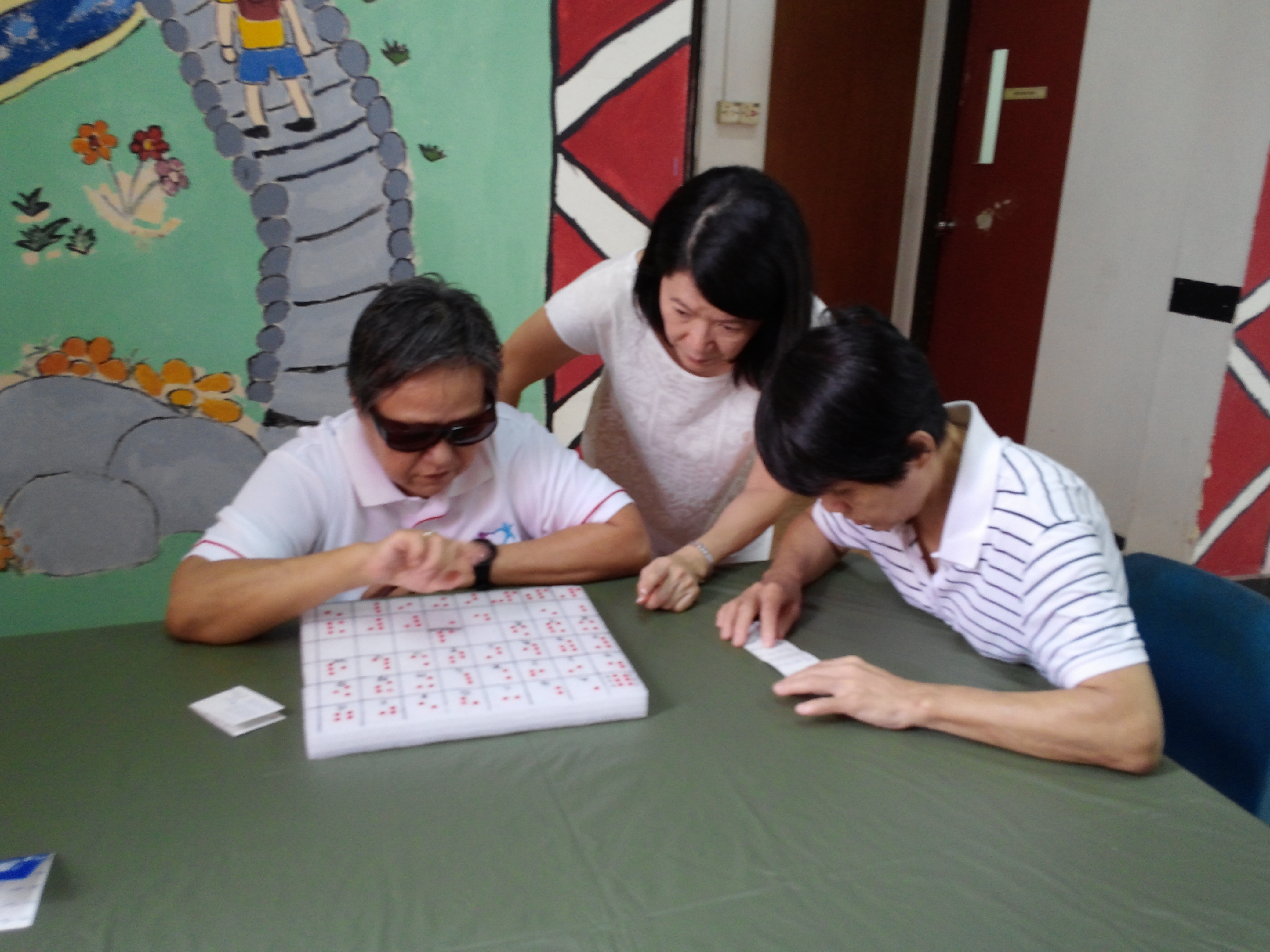 DCC provides the following recreational activities with the support of volunteers:
a) Celebrations
• Festival
• Birthday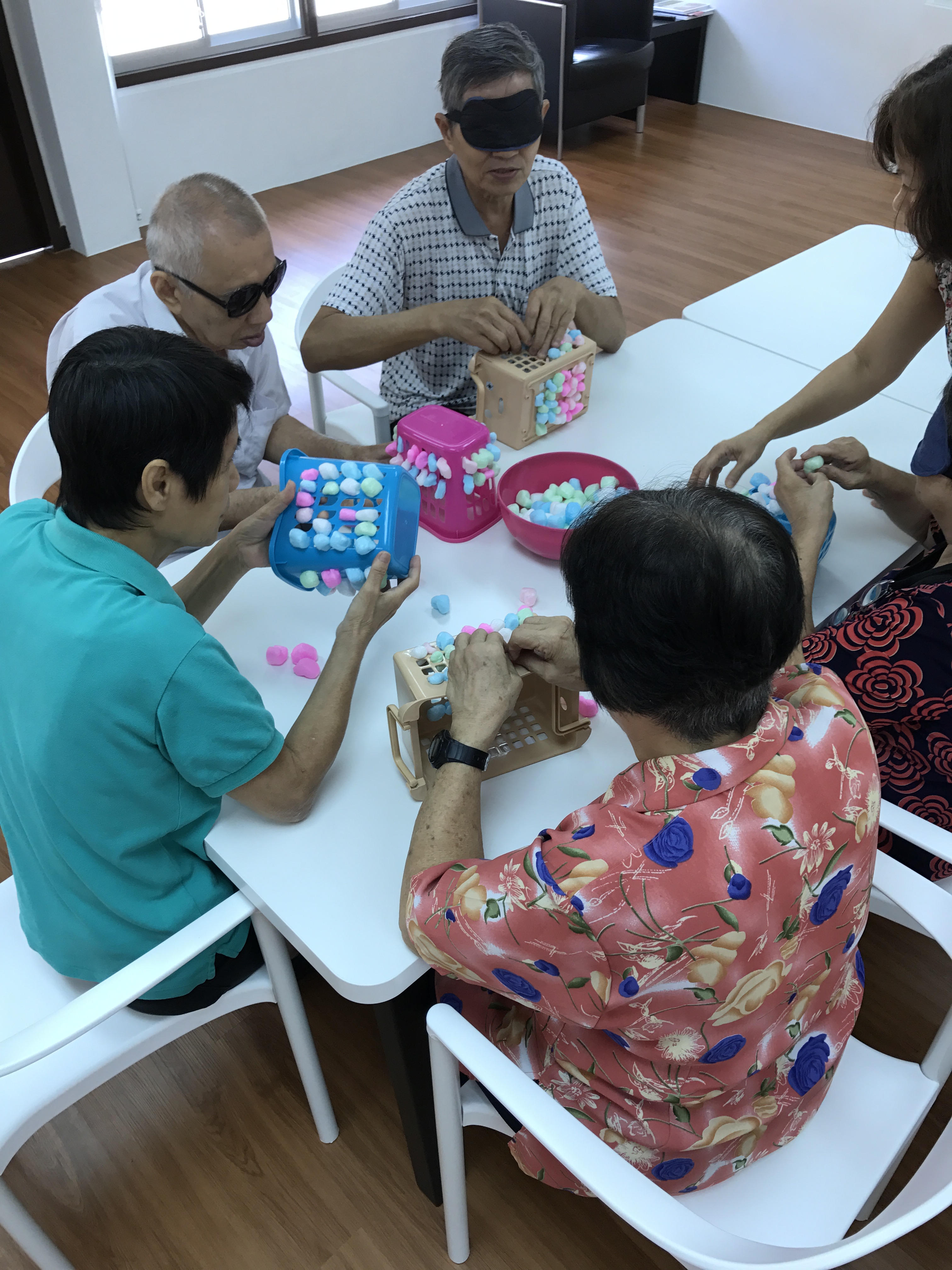 b) Games
• Indoor / Outdoor
• Conversational
• Card Games and Puzzles
c) Exercise / Health
• Hand and eye exercise
• Zumba Gold (Chair)
• Nature Walks
d) Skills
• Arts and Crafts
• Singing
• Simple Cooking and Baking
e) Sharing
• Reminiscences through a Walk-Down-Memory-Lane
• Update of Government Current Affairs (E.g. Budget 2019, CHAS or Pioneer card etc.)
• Update of latest News
Enquiries
Day Care Centre operates during daytime from 8.30 am to 3pm, Monday to Friday, in a safe, supportive, cheerful environment.
Please contact us at 6251 4331 ext 601 or 916 for enquiries. Alternatively, you may email us at enquiries@savh.org.sg